Remembering Yam haShoa'h in Zagreb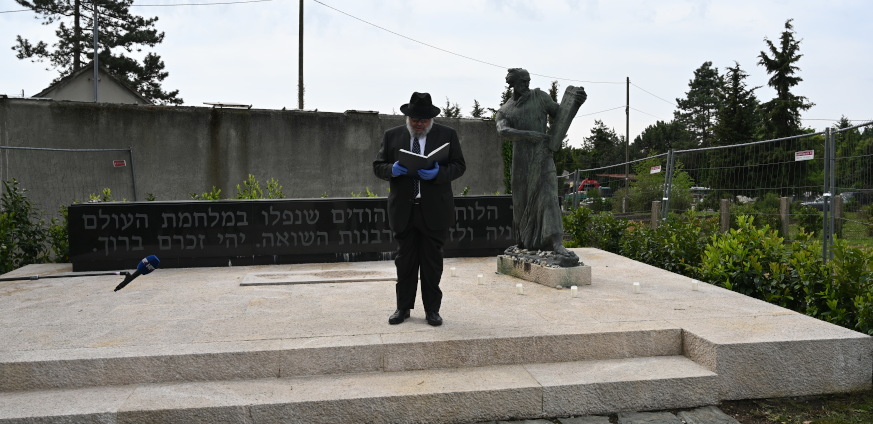 Remembrance on Yom haShoa'h was this year marked by the corona crisis and limitations imposed by it. Consequently, not more than 5 representatives of the Jewish community Zagreb gathered at Mirogoj cemetery of Zagreb on April 21st. to remember and pray for the 6 million victims of Nacists,
Ustashas and similar criminals. In short interviews to the Croatian TV Messrs. Kraus, the President of the Jewish community Zagreb and Rabin Prelević spoke about the importance of Yom haShoa'h not only in its historical context but even more as a guarantor that our future shall not record such horrible crimes. This is of particular importance today when various new anti-zms are being provoked and tolerated together with the attempts of writing some new histories.
Photo gallery